Why register as a user?
(This is a one time popup)
With a username, you become a part of our community.
As a member, you can share your knowledge in the following ways.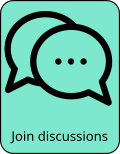 To register, click on the red person icon at the top right or this link.
We will not know anything about you other than your email, used for password confirmation and communications.
For next steps, see FAQ for: How can I register as a user?
Outline

Hauskey is the stage name for  singer-songwriter Andy Hopkins, an indie pop artist who writes breezy, up tempo, R&B inspired songs with distinct jazz flair. His music has one foot planted firmly in the world of contemporary pop, and the other in the low-key, lounge type of jazz. Between his calm and loose vocal delivery and that soft touch, his music sometimes comes with young Michael Franks vibes. His songs are melodically strong and feel warm and easy going. There is a nice, natural flow where nothing seems forced. His instrumentation is not flashy, but it also adds a lush, rich sound to his music, which has a wonderful old school feel throughout.

Michael Franks if he has a stronger R&B feel and downplayed jazz.
Schedule

We currently have no events listed for Hauskey.
Comments