Why register as a user?
(This is a one time popup)
With a username, you become a part of our community.  
As a member, you can share your knowledge in the following ways.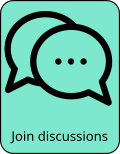 To register, click on the red person icon at the top right or this link.
We will not know anything about you other than your email, used for password confirmation and communications.  
For next steps, see FAQ for: How can I register as a user?
Outline

Glass Animals is an indie pop band led by guitarist, singer, songwriter Dave Bayley. The band works off of a synth pop type electronic sound, but the songs are put together with more of an indie mindset. Their music is warm and personable, but not too bouncy or sweet. They move drums and the percussive elements much closer to the front than most bands who work in a similar style. The songs are often mid tempo, light-hearted, and melodic. Bayley has a relaxed, easy going voice. After the band took a break following the release of How To Be A Human Being, they returned with a broader palette and opened up their music to hip-hop beats, R&B grooves and closer alignment with a more overtly dance oriented sound.
Members

Dave Bayley: vocals, guitar, keyboards, drums
Drew MacFarlane[: guitar, keyboards
Ed Irwin-Singer: bass keyboards
Joe Seaward: drums
Schedule

We currently have no events listed for Glass Animals.
Comments