Why register as a user?
(This is a one time popup)
With a username, you become a part of our community.
As a member, you can share your knowledge in the following ways.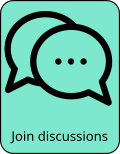 To register, click on the red person icon at the top right or this link.
We will not know anything about you other than your email, used for password confirmation and communications.
For next steps, see FAQ for: How can I register as a user?
Outline

Downtown Boys is a loud and proud punk band from Providence, Rhode Island. They play at a hardcore level manic tempo, with the guitar, bass, and drums bringing on a wall of thundering energy, penetrated only by the visceral, screaming vocals of Victoria Ruiz, who switches back and forth between English and Spanish as the spirit moves her. The sound is rounded out by a blaring saxophone that adds contours and a distinct tone to the festivities. This is punk at its most unabashedly political, riled up against all injustices, viva la revolución best. As angry as the band sounds, however, their music has a noticeable melodic undercurrent, which softens the sonic assault just enough to make them a band that can be expected to appeal to audiences who may not be into punk all that much.

early Priests, Perfect Pussy, Idles

If Rage Against The Machine came back as a punk band
Members

Victoria Ruiz: vocals
Joey La Neve DeFrancesco: guitar
Mary Regalado: bass
Joe DeGeorge: saxophone, keyboards
Joey Doubek: drums

Schedule

We currently have no events listed for Downtown Boys.
Comments