Why register as a user?
(This is a one time popup)
With a username, you become a part of our community.  
As a member, you can share your knowledge in the following ways.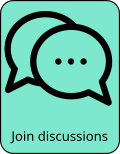 To register, click on the red person icon at the top right or this link.
We will not know anything about you other than your email, used for password confirmation and communications.  
For next steps, see FAQ for: How can I register as a user?
Outline

The centerpiece of Dengue Fever's music is the Cambodian rock of the '60s and '70s, which they mix with some surf rock and '60s girl band sound, as well as West African percussion. The band was formed in 2001 by brothers Zac and Ethan Holtzman, who were both infatuated with vintage Cambodian rock and inspired by the work of artists like Sinn Sisamouth and Ros Serey Sothea. Vocalist Chhom Nimol was already an established pop singer living in the US when she joined. The resulting sound the group developed ended up serving as the blueprint for bands like Khruangbin and Altın Gün decades later as they went on to incorporate other non-western traditions into indie rock. The band is dynamic on every front, boasting a full line up of outstanding instrumentalists and a terrific singer in Nimol, who mostly sings in Khmer and provides a lot of star power. 

The classic Cambodian rock sound, as well as Cambodian Space Project, obviously, but also bands like Antibalas, Khruangbin, or Altın Gün, who play non-western/rock fusion.  
Members

Chhom Nimol: vocals
Zac Holtzman: guitar
Ethan Holtzman: keyboards
Senon Williams: bass
David Ralicke: saxophone, flute
Paul Smith: drums
Schedule

We currently have no events listed for Dengue Fever.
Comments