Why register as a user?
(This is a one time popup)
With a username, you become a part of our community.
As a member, you can share your knowledge in the following ways.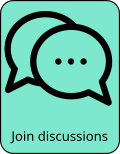 To register, click on the red person icon at the top right or this link.
We will not know anything about you other than your email, used for password confirmation and communications.
For next steps, see FAQ for: How can I register as a user?
Outline

Dead Horses is a folk duo comprised of Sarah Vos on vocals and acoustic guitar, and Daniel Wolff on the upright bass. They often keep the instrumentation acoustic, though they have begun to shift towards the electric side in recent years. Their earlier work tended to stay much closer to traditional roots of country (think Trampled by Turtles, if you toned down the bluegrass), with violin and mandolin parts, but then moved to a more indie folk territory recently. They keep their songs mostly around the mid-tempo range, with a nice and easy flow that more than makes up for the relatively moody tone of their songs. Their songs are well balanced, restrained, and they carry some weight, musically and emotionally.
Members

Sarah Vos: guitar, vocals
Daniel Wolff: bass
Schedule

We currently have no events listed for Dead Horses.
Comments