Why register as a user?
(This is a one time popup)
With a username, you become a part of our community.
As a member, you can share your knowledge in the following ways.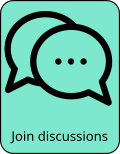 To register, click on the red person icon at the top right or this link.
We will not know anything about you other than your email, used for password confirmation and communications.
For next steps, see FAQ for: How can I register as a user?
Outline

Current Joys is the stage name adopted by singer-songwriter Nick Rattigan, who (at least in this project) tends to go back and forth between solemn, low-tempo songs and up-tempo, almost drum machine driven songs that are reminiscent of the low-fi versions of the early post-punk of the Seventeen Seconds era Cure. His more recent work has gravitated towards emotionally heavy lyrical ballads with lowered pace and sparse instrumentation, often with just a guitar or accompanied by a keyboard. His singing occasionally brings Robert Smith's signature wail to mind. The songs are fairly compelling, well-crafted, and can be beautifully melancholic, but also fairly intense in general. They are not intended to cheer you up, but to guide you into a quietly contemplative, self-reflective path.
Schedule

We currently have no events listed for Current Joys.
Comments