Why register as a user?
(This is a one time popup)
With a username, you become a part of our community.
As a member, you can share your knowledge in the following ways.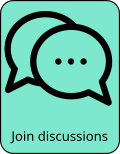 To register, click on the red person icon at the top right or this link.
We will not know anything about you other than your email, used for password confirmation and communications.
For next steps, see FAQ for: How can I register as a user?
Outline

Corridor is an indie pop band from Montreal, with a steady, rolling sound evocative of driving on the interstate in a convertible, where the songs are propelled with straightforward riffs set up by the drums and the bass while the two guitars play off of each other with plenty of hooks and jangly rhythms driven by an arpeggio that is often at the forefront. Their songs are often mid-tempo and melodically strong, and the overall sound is not at all aggressive. Vocals tend to be on the dream poppy side in terms of their mannerisms, but instead of mellowing down the overall tone, it contrasts sharply with the underlying groove as the band packs an understated punch mostly built around the pulse. They are said to be the first ever francophone band to have ever been signed by Sub Pop.

a poppy Honduras or Wives, Johnny Marr's fingerpicking style, road trips

Another fine example of the type of strong indie pop bands coming out of Montreal these days, in French.
Members

Dominic Berthiaume: bass, vocals
Julian Perreault: guitar
Jonathan Robert: guitar, vocals
Julien Bakvis: drums
Schedule

We currently have no events listed for Corridor.
Comments