Why register as a user?
(This is a one time popup)
With a username, you become a part of our community.  
As a member, you can share your knowledge in the following ways.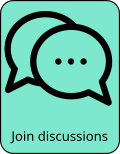 To register, click on the red person icon at the top right or this link.
We will not know anything about you other than your email, used for password confirmation and communications.  
For next steps, see FAQ for: How can I register as a user?
Outline

Collapsing Stars is an indie folk band based in Minneapolis that works mostly in indie folk, but occasionally brings in other components of Americana, particularly country, roots rock, and blues. Their folk pieces usually have a relaxed, spacious feel and a meditative tone, and their blues tends to be nice and loose. The band is led by guitarist songwriter Justin Wayne Nelson with his somewhat sandy voice and some sharp and delicate guitar lines. Allyson Strycharske's cello is one of the outstanding features of the band. It takes their music to a different level by giving it an elegant texture and depth, especially when it is placed up front. The band wisely did just that throughout their 2022 album, Chapter, which added an almost a chamber music type quality to their sound. 

Dead Horses, The Lumineers, The Avett Brothers
Members

Justin Wayne Nelson: vocals, guitar
Adam Heaney: bass
Allyson Strycharske: cello
Mike Langhoff: drums
Schedule

We currently have no events listed for Collapsing Stars.
Comments