Why register as a user?
(This is a one time popup)
With a username, you become a part of our community.  
As a member, you can share your knowledge in the following ways.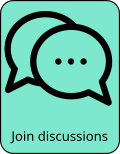 To register, click on the red person icon at the top right or this link.
We will not know anything about you other than your email, used for password confirmation and communications.  
For next steps, see FAQ for: How can I register as a user?
Outline

Undoubtedly the bearers of one of the coolest band names in the music business ever, Chicano Batman is a heartfelt shout out to the 70s era retro psychedelic funky soul rock and a the power of slow jamming latin grooves. Tropicalia also comes up in their music with some regularity.  This is a band that knows how to be eclectic without sounding like it.  With bare guitars, the classic sound of the Crumar organ, the funky bass, and steady drums, their music is fairly laid-back and not hurried at all. It progresses at a deliberate pace, often in the mid to high tempo range. They are not interested in playing the "seductive soul/latin" angle either. At their core, Chicano Batman sounds like a band for and by regular people, perfectly at home at your completely chill weekend neighborhood backyard cook-out with some of your best friends.

If Ozomatli had decided to tone down and chillax a little
Members

Eduardo Arenas: bass, guitar
Carlos Arévalo: guitar, keyboards
Bardo Martinez": vocals, keyboards, guitar
Gabriel Villa: drums
Schedule

We currently have no events listed for Chicano Batman.
Comments