Why register as a user?
(This is a one time popup)
With a username, you become a part of our community.
As a member, you can share your knowledge in the following ways.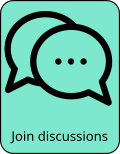 To register, click on the red person icon at the top right or this link.
We will not know anything about you other than your email, used for password confirmation and communications.
For next steps, see FAQ for: How can I register as a user?
Outline

Camera is a Berlin-based band that is all in on the krautrock sound, with more motorik beats than one can possibly shake a stick at, which is glorious for people who enjoy getting into the right freeway driving groove. The band is led by drummer Michael Drummer, and for most of its existence, keyboardist Timm Brockmann, who had obviously embraced the sound of bands like NEU!. The current line-up with Tim Schroeder on keyboards and Alex Kozmidi on guitar came together in 2021's Prosthuman. The music is still just as propulsive, the band still basks in its repetitious nature, but now there is room for a guitar adding texture whether Bauhaus style high distortion or Robert Fripp style electronic effects. They have also expanded into club beats and dub, but motorik still rules the band's output.
Members

Muchael Drummer: drums
Tim Schroeder: keyboards
Alex Kozmidi: guitar
Schedule

We currently have no events listed for Camera.
Comments