Why register as a user?
(This is a one time popup)
With a username, you become a part of our community.
As a member, you can share your knowledge in the following ways.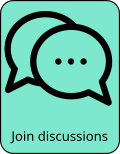 To register, click on the red person icon at the top right or this link.
We will not know anything about you other than your email, used for password confirmation and communications.
For next steps, see FAQ for: How can I register as a user?
Outline

Boy Golden is Liam Duncan who plays fully laid-back, relaxed, stoner country music that is also mixed in with shades of indie rock and folk. It is not hard to detect strong west coast classic rock vibes from his music along the lines of JJ Cale.  Duncan is not new in the music world, having been a member of also Winnipeg-based band The Middle Coast in the late '10s and a solo album that followed. As Boy Golden, he finds a way to turn away from angst and embrace the chill, which is works well with his ability to write seriously catchy tunes and play them with impressive fluidity. His songs are charming and fun, and Duncan delivers them with sweet ease. 
Schedule

We currently have no events listed for Boy Golden.
Comments