Why register as a user?
(This is a one time popup)
With a username, you become a part of our community.
As a member, you can share your knowledge in the following ways.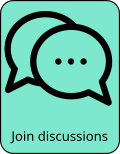 To register, click on the red person icon at the top right or this link.
We will not know anything about you other than your email, used for password confirmation and communications.
For next steps, see FAQ for: How can I register as a user?
Outline

Bnny is the project of singer-songwriter Jess Viscius, who writes mournful songs that she often plays in the quietest way. Sometimes literally. Her music suggests small, candle-lit, intimate spaces and projects a profound sense of sadness and loss, while avoiding emotional and stylistic monotony. The arrangements are quite pared down though the band joins her in most cases, which is an interesting choice given how deeply personal and quiet her material is. On the other hand, their presence adds a broader perspective to the music. There are some surf inspired guitars scattered around her work, and some relatively uptempo songs. Viscius has the ability to translate her grief into songs that are deeply relatable for the audience.
Members

Jess Viscius:guitar, vocals
Alexa Viscius:bass
Tim Makowski:guitar
Matt Pelkey: drums
Adam Schubert: guitar
Schedule

We currently have no events listed for Bnny.
Comments