Why register as a user?
(This is a one time popup)
With a username, you become a part of our community.
As a member, you can share your knowledge in the following ways.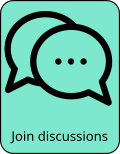 To register, click on the red person icon at the top right or this link.
We will not know anything about you other than your email, used for password confirmation and communications.
For next steps, see FAQ for: How can I register as a user?
Outline

Beverly Kills plays a combination of post-punk and dream pop that is centered around a pulsating steady beat played against a propulsive bass, and synth lines that fall between new wave and coldwave. Guitarist John Jonsén uses classic '80s style effects paired with his chiming tones. Vocalist Alma Westerlund's keyboards are quite prominent and they set the mood for the whole band as she pulls their sound into a darker territory. The songs tends to be fairly melodic though they are not upbeat or uplifting in any way. Her vocals on the other hand, appear more aligned with a contemporary indie rock approach on the mellower side. Their initial work between 2018 and 2020 had much clearer dream pop tendencies which then gave way to their current, coldwave oriented sound afterwards.
Members

Alma Westerlund: vocals, keyboards
Viggo Mattsson: bass
Hampus Höggren: drums
John Jonsén: guitar
Schedule

We currently have no events listed for Beverly Kills.
Comments