Why register as a user?
(This is a one time popup)
With a username, you become a part of our community.
As a member, you can share your knowledge in the following ways.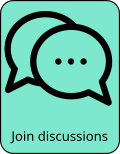 To register, click on the red person icon at the top right or this link.
We will not know anything about you other than your email, used for password confirmation and communications.
For next steps, see FAQ for: How can I register as a user?
Outline

Afflecks Palace is a four piece indie pop band that embraces jangle pop with its bright and open melodies, chiming guitars, and an overall upbeat tone. There are some clear Smiths influences on their style, particularly in the rhythmic arpeggiation on the guitar, the nimble and melodic bass lines, and the sturdy drums. There is also atype of wooziness to their songs that recalls another iconic Manchester band, Stone Roses. The band is led by vocalist James Fender and guitarist Dan Stapleton, who load their songs with plenty of lively hooks and catchy tunes. They are not complete strangers to putting together songs with fist pumping, anthemic highs either.
Members

James Fender: vocals
Dan Stapleton: guitar
Pete Darling: bass
Pete Redshaw: drums
Schedule

We currently have no events listed for Afflecks Palace.
Comments