Why register as a user?
(This is a one time popup)
With a username, you become a part of our community.  
As a member, you can share your knowledge in the following ways.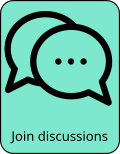 To register, click on the red person icon at the top right or this link.
We will not know anything about you other than your email, used for password confirmation and communications.  
For next steps, see FAQ for: How can I register as a user?
Outline

North by Northeast (NXNE) is a music showcase festival held annually in Toronto since 1995 (minus a COVID hiatus, of course). It is modeled on Austin's SXSW, which is also a minority owner of the festival. Much like SXSW, the focus is on emerging artists, some of whom become household names within a couple of years of appearing there, and takes place across a number of the host city's venues. The showcase setting means lots of relatively short performances and exposure rather than money being the motivating factor for the artists (though they do receive a nominal fee). Being in Canada, there is also a focus on Canadian artists, though there are performers from all over the world. NXNE distinguishes itself in being an incredible bargain, with a festival pass priced at just 25CAD + fees. It is also unique in that it does not charge an application fee to artists who would like to perform there.
Lineup

Accolades (Toronto)

AJA (Toronto)

Alessia Cohle (Toronto)

Alex Southey (Toronto)

Allegra Jordyn (Thornhill, ON)

Amanda Kind (Waterloo, ON)

Anna Katarina (Nelson, BC)

Ariana Fig (Hamilton, ON)

Ariel View (California, USA)

Arya (Milan, Italy)

Ashlye (Brampton, ON)

Bandits on the Run (Brooklyn, New York)

Bealby Point (North Vancouver, BC)

Big Loser (Winnipeg, Manitoba)

Big Stuff (New York)

Black Note Graffiti (Ann Arbor, MI)

Bleako's Nuclear Disco (Coquitlam, BC)

Blesse (Montreal)

Bloody Monroe (Toronto)

Borito (Tel Aviv, Israel)

Branjae (Tulsa, Oklahoma)

Brass (Vancouver, BC)

BREE TAYLOR (Mississauga, ON)

Brooklyn Doran (Peterborough, ON)

Buddie (Vancouver, BC)

Buffalo Bill (Toronto)

Bukola (Coquitlam, BC)

Cameron Bethany (Memphis, TN)

Captain WildChild (Hamilton, ON)

Carol Marie (Toronto)

Celeigh Cardinal (Edmonton, Alberta)

CHARMAINE (Toronto)

Ché Aimee Dorval (Vancouver, BC)

Chinese Medicine (Toronto)

Chris Pierce (Savannah, GA)

Cindë (Toronto)

Cinzia & The Eclipse (Montréal)

Clay Orange (Vancouver, BC)

Cliff Cardinal & The Sky-Larks (Toronto)

Cold Weather Captains (Toronto)

Courtney Wolfe (Kitchener, ON)

Cudbear (Barrie, ON)

Cynthia Hamar (Edmonton, AB)

Dali Van Gogh (Halifax, Nova Scotia)

Daniel Blake (Los Angeles, CA)

Daniel James McFadyen & Barncat (Port Williams, NS)

Danny Toeman (London UK)

Daz Rinko (Memphis, TN)

DBMK (Tampa, FL)

Dead Levee (Regina, Saskatchewan)

Delyn Grey (Toronto)

DESIIRE (Toronto)

Diamond Weapon (Toronto)

Dilettante (Manchester UK)

Divine Lightbody (Music Export Memphis Showcase)

Divine Sweater (Boston)

Dolly Ave (California)

dope.gng (Montréal)

Dump Babes (Saskatoon)

EASY FREAK (Johannesburg South Africa)

Edwin Raphael (Montréal)

Electric Religious (Edmonton)

Ellis in Transit (Hamilton)

Emily Kate (Toronto)

Emma Beko (Montréal)

Emmett Morris(Manifesto Showcase) (Barrie)

Equal (Oshawa)

Eunice Keitan (Toronto)

Fake Dad (Brooklyn)

Family Man (Montréal)

Feral Minks (Kitchener, ON)

Fionn (Vancouver)

FKB (Edmonton)

Flamél (El Paso, TX)

Flwr Grl (St. Catharines)

FOG Blues & Brass Band (Kitchener)

Foolproof (Niagara Falls)

FRANKIE FLOWERS (Waterloo)

Fraud Perry (MONTREAL)

FXRRVST (Toronto)

Garrett Neiles (Winnipeg)

Geneva Lei (Manifesto Showcase) (Kitchner, ON)

Goddess (Hamilton)

Goodnight Sunrise (Toronto)

GROWERS (Toronto)

Gunner & Smith (Saskatoon)

HADDIX (Whitby)

Half Tangerine (San Jose Costa Rica)

Harmony on Mars (Toronto)

Haters (Brisbane Australia)

High Flyer (Toronto)

His His (Toronto)

HORMOANS (Toronto)

Hot Fudge Sundae (Guelph)

Housewife (Toronto)

Hyaenas (Vancouver)

IAMTHELIVING (Vancouver)

Ian James Bain (Guelph)

Ila Barker (Winnipeg)

In Search of Sasquatch (Calgary)

J. Hutton (Claremont)

Jared Daniel (Calgary)

Jessica Pearson and the East Wind (Ottawa)

Jessica Sevier (Toronto)

Jessie Gosling (Barrie, ON)

Jessie T. (Kitchener, ON)

Joey O'Neil (Dawson City, YK)

Jordan Astra (Mississauga, ON)

Jordan Occassionally (Music Export Memphis Showcase)

Josh Bogert (Vancouver)

Justine Tyrell (Calgary)

K.U.$.H (Kids Under $pecial Herbs) (Eskasoni, NS)

Kaeley Jade (Edmonton)

Kaeyae Alo (Calgary)

Kate Yahn (Vancouver, BC)

Kevin Daniel & The Bottom Line (Nashville)

Kevin Fernando (Toronto)

King of Foxes (Edmonton)

Kings of Our Kin (Toronto)

KT Laine (Montréal)

KYLO (Toronto)

Lenny Bull (Toronto)

LGS (Ottawa)

LILIEAE (Cleveland)

Lilla Sol (Chicago)

Living Room for Small (Kitchener, ON)

Lizzy Hardingham (St Albans, UK)

Lucid Smog Disorder (Toronto)

Luis Anselmi & Gratitud Band (Toronto)

Lunchmeat (Toronto/Hamilton)

Luxe (Toronto)

Lynn (Taipei City)

Maddisun (Cranbrook, BC)

Maky Lavender (Montréal)

Mark and the Tiger (Pasadena)

Marriott (Toronto)

Marshall Veroni (Hamilton)

Matt Fasullo (Toronto)

Matt Storm (Vancouver)

Mattie Leon (Hamilton)

Maya Malkin (Toronto)

MBG (Toronto)

Mikey Jose (Vancouver)

Missy D (Vancouver)

Misty Blue (Toronto)

Mom Rock (Surrey / Austin)

Monad (Tel Aviv, Israel)

monarch. (Brooklyn)

Moondoggy (Toronto)

Moonriivr (Toronto)

Mordechai Mendoza (Toronto)

Moving City (Vancouver )

My Son The Doctor (Brooklyn)

Napoleon (Toronto)

Nattra (Newmarket)

Nature TV (Brighton and London, UK)

Nederveen (Bristol, UK)

Neela (Toronto)

Neighbour Andy (Winnipeg)

Neon Bloom (Toronto)

NERiMA (Oshawa)

Nickola Magnolia (Port Hope, ON)

Nicole Ariana (Halifax)

Norby (London ON)

Oshanna (Brampton)

Osyron (Calgary)

Paige Rutledge (Oakville, ON)

Paris Pick (Whitehorse, YK)

Patrick Krief (Montréal)

Pillow Fite (Halifax)

Piqued Jacks (Buggiano)

Platinum Moon (New York City)

Please... Stand By (Oshawa, ON)

Pony Girl (Ottawa-Hull)

Present Company (Minneapolis, MN)

Qemist (Music Export Memphis Showcase)

Radium Moon (Montréal)

RAXX (Toronto)

Rip Pop Mutant (Montréal)

Sadé Awele (Vancouver)

Seven Snakes (Ottawa)

Shann Aberdeen (Scarborough)

SHEBAD (Guelph)

Skip Waiters (Brampton)

Sleep Outside (Cardiff UK)

Slightest Clue (Vancouver)

Smack Jive (Kitchener)

Sorry, Peach (Spartanburg, SC)

Space Queen (Vancouver)

St.Arnaud (Edmonton)

stuck on planet earth (Vaughan)

Sunglaciers (Calgary)

Sunny Dee & The Flower Pedals (Toronto)

Sunset Arcade (Toronto)

Sunshine Makers (London, ON)

SUNVOLUME (Chicago)

Tana (London, UK)

TANGELA (Memphis, TN)

Tay Jireh (Toronto)

TAYLR (Calgary)

Techno Westerns (Toronto)

The Band Ice Cream (Toronto)

The Boneheads (Mississauga)

The Codas (Kingston, ON)

The Holy Gamblers (Toronto)

The Kaspers (Toronto)

The Lemon Pistols (Music Export Memphis Showcase)

The Meringues (Kingston, ON)

The Motive (London, UK)

The People Versus (Oxford, UK)

The Q-Tip Bandits (Boston)

The Thick (Toronto)

Tiger Balme (Toronto)

TRUSS (Cleveland)

velours (Saskatoon)

Velvet Rouge (Philadelphia)

Victory (Edmonton)

VISSIA (Edmonton)

Walter Sickert & The Army of Broken Toys (Boston)

Waterstrider (Oakland, CA)

Wave Montega (Malton, ON)

We Are Domi (Prague, Czech Republic)

We Demand Parachutes (Boston)

Willy Nilly (Kingston, ON)

Wonderstate (Mora, MN)

YASSiN & Sean Terrio (Oakville, ON)

Yellow Magnolia (Aurora, ON)

Zee (Toronto)

ZELA (Newcastle UK)

ZENON (Calgary)

Zeroscape (Toronto)
Poster
Comments