Wolves in the Throne Room
Why register as a user?
(This is a one time popup)
With a username, you become a part of our community.
As a member, you can share your knowledge in the following ways.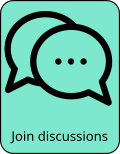 To register, click on the red person icon at the top right or this link.
We will not know anything about you other than your email, used for password confirmation and communications.
For next steps, see FAQ for: How can I register as a user?
Outline

Wolves in the Throne Room (aka WITTR) is a black metal band with strong ambient influences. Their music is considerably less aggressive. They operate at a slower pace and with a strong melodic core while still projecting a sense of dread. There is more texture to their sound with the use of synths, etc., the drums have the usual rapid fire tom action that sets the pace, and the vocals are often a deep, mostly undecipherable growl. Interspersed across the songs, or sometimes within, are stretches where the band hits the brakes, and goes into calm and ethereal sections with often beautiful chants, choral work, and non-metal instrumentation (even including a harp on occasion). Their work focuses mostly on environmental concerns and the natural features of the Pacific Northwest in the US and avoids some of the more troubling themes that are known to be associated with the black metal scene.
Members

Nathan Weaver: guitar, vocals
Aaron Weaver: drums, bass, guitar, synth
Kody Keyworth: guitar
Schedule

We currently have no events listed for Wolves in the Throne Room.
Comments