Why register as a user?
(This is a one time popup)
With a username, you become a part of our community.  
As a member, you can share your knowledge in the following ways.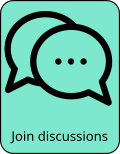 To register, click on the red person icon at the top right or this link.
We will not know anything about you other than your email, used for password confirmation and communications.  
For next steps, see FAQ for: How can I register as a user?
Outline

Shygirl is singer-songwriter Blane Muise, who takes bits from hip-hop, grime, and alternative R&B to create club music with overt and very strong pop tendencies. Her debut EP Alias (2020) opted for big musical gestures that often crossed into hyperpop territory ... not necessarily in an over the top way that would be in the Charlie XCX mold, but still, she was stirring the pot hard in that way, mixing it with elements of house, bass, and trap. She pulled back quite a bit on her follow-up album, Nymph (2022) where she exercises more restraint musically and tacks much closer to mid tempo club beats that she wraps inside her softly articulated vocal melodies. The subject matter of her songs typically have a strong sexual edge. 

Abra, Sega Bodega, Coucou Chloe, Cobrah
Schedule

Displaying 16 total events

| Show | Venue | City | Date and time | Tickets |
| --- | --- | --- | --- | --- |
| Tinashe & Shygirl | Byline Bank Aragon Ballroom | Chicago, IL (US) | Sat, Oct 28, 2023 08:00 pm | |
| Tinashe & Shygirl | REBEL | Toronto, ON (CA) | Mon, Oct 30, 2023 07:00 pm | |
| Tinashe and Shygirl | REBEL | Toronto, ON (CA) | Mon, Oct 30, 2023 08:00 pm | |
| Tinashe and Shygirl (16+) | Terminal 5 | New York, NY (US) | Wed, Nov 1, 2023 08:00 pm | |
| Tinashe and Shygirl | Roadrunner - Boston | Boston, MA (US) | Fri, Nov 3, 2023 08:00 pm | |
| Tinashe and Shygirl | The Anthem - DC | Washington, DC (US) | Sun, Nov 5, 2023 08:00 pm | |
| Tinashe and Shygirl | Coca-Cola Roxy Theatre | Atlanta, GA (US) | Tue, Nov 7, 2023 07:00 pm | |
| Tinashe & Shygirl | Orpheum Theater | New Orleans, LA (US) | Wed, Nov 8, 2023 08:00 pm | |
| Tinashe and Shygirl | The Factory in Deep Ellum | Dallas, TX (US) | Thu, Nov 9, 2023 08:00 pm | |
| Tinashe & Shygirl | Emo's Austin | Austin, TX (US) | Sat, Nov 11, 2023 07:00 pm | |
| Tinashe and Shygirl | Emo's Austin | Austin, TX (US) | Sat, Nov 11, 2023 08:00 pm | |
| Tinashe and Shygirl (16+) | Mission Ballroom | Denver, CO (US) | Mon, Nov 13, 2023 08:00 pm | |
| Tinashe and Shygirl | Shrine Expo Hall | Los Angeles, CA (US) | Thu, Nov 16, 2023 08:00 pm | Stubhub |
| Tinashe and Shygirl | The Warfield | San Francisco, CA (US) | Fri, Nov 17, 2023 08:00 pm | |
| Tinashe and Shygirl | Fox Theater - Oakland | Oakland, CA (US) | Sat, Nov 18, 2023 07:00 pm | |
| Shygirl | The Axis Club (formerly known as Virgin Mobile Mod Club Theatre) | Toronto, Ontario (CA) | Wed, Apr 3, 2024 07:00 pm | Stubhub |
Comments