Why register as a user?
(This is a one time popup)
With a username, you become a part of our community.  
As a member, you can share your knowledge in the following ways.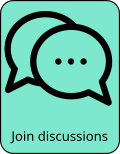 To register, click on the red person icon at the top right or this link.
We will not know anything about you other than your email, used for password confirmation and communications.  
For next steps, see FAQ for: How can I register as a user?
Outline

Paul Jacobs is a singer-songwriter, drummer, guitarist, and a man of many trades (including illustrating his own album covers), whose music is firmly anchored in the fertile intersection of psychedelic rock and garage rock. He is a full on DIY artist who has been very consistent stylistically going back to his first major album in 2016. His music comes with a thick layer of haze, a lo-fi guitar swirl that dominates his sonic palette, and a kind of raw energy one often find in the dark corners of hole in the wall venues. There is plenty of noise, growling, mumbling, the whole nine yards, but there are also solid hooks and a level of tunefulness that one gets from acts like Oh Sees and Ty Segall. Combine that with Tame Impala type psychedelia, but with a rougher egde and blurrier production, and that would be Paul Jacobs territory, more or less.
Schedule

We currently have no events listed for Paul Jacobs.
Comments