Why register as a user?
(This is a one time popup)
With a username, you become a part of our community.
As a member, you can share your knowledge in the following ways.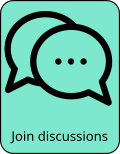 To register, click on the red person icon at the top right or this link.
We will not know anything about you other than your email, used for password confirmation and communications.
For next steps, see FAQ for: How can I register as a user?
Outline

Muck and the Mires plays old school garage rock reaching back to early to mid '60s in energy and verve. There is a strong rock 'n roll backbone to their music with plenty of guitar action and high tempo grooves that are grounded by the bass and drums. Their vocal harmonies are also vintage, straight from the same period. In a lot of ways, they sound like what might have happened if the British invasion bands had stayed on their early track (say, the Hamburg years of the Beatles) and not veered off into psychedelia in the late '60s. Their songs are not only short and sweet, but also tend to be catchy. Thematically, Muck does a good job in taking on the typical topics of the original run of the genre and updating their script with modern references.

The Moggles, The Maharajas, The Fleshtones, Lyres
Members

Evan Shore, aka Muck: vocals, guitar
Jessie Best: drums
Pedro Mire: guitar
John Quincy Mire: bass
Schedule

We currently have no events listed for Muck and the Mires.
Comments