Why register as a user?
(This is a one time popup)
With a username, you become a part of our community.
As a member, you can share your knowledge in the following ways.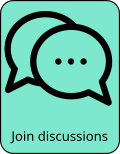 To register, click on the red person icon at the top right or this link.
We will not know anything about you other than your email, used for password confirmation and communications.
For next steps, see FAQ for: How can I register as a user?
Outline

Micah Edwards (aka Mr. Texas Soul) is a singer-songwriter who focuses primarily on ballads, working mostly in the R&B style with some soul tendencies. He regularly brings elements of jazz into his arrangements, often drawing from the classic periods of the genre that go back to the first half of the 20th century for inspiration, or else he taps into '70s style pop jazz. There is a light touch of country in some of his songs. His music is rich with a retro vibe that showcases old school grooves and incorporates vintage keyboards and guitars as well as a horn section. Faith emerges as a major theme in a lot of his work, especially his 2022 album Jean Leon, which has strong autobiographical tones.
Schedule

We currently have no events listed for Micah Edwards.
Comments