Why register as a user?
(This is a one time popup)
With a username, you become a part of our community.
As a member, you can share your knowledge in the following ways.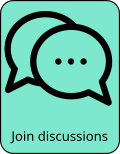 To register, click on the red person icon at the top right or this link.
We will not know anything about you other than your email, used for password confirmation and communications.
For next steps, see FAQ for: How can I register as a user?
Outline

Marcus Joseph is an alto saxophonist with strong ties to Afro-Carribean musical traditions, who incorporates quite a bit of reggae into his jazz, along with various Latin beats and hip-hop elements. On the latter point, he also uses rapping and spoken words as an ingredient, which allows him to be overt with his message and insert commentary snippets into his music, whether personal or political. He has a warm sound and a generally lively playing style that is a part of his relatively quiet lyrical ballads just as it is with his energetic uptempo pieces with strong grooves. Across that range it is not hard to hear a classic reggae beat working its way in his music sometimes slightly modified and lurking right below the surface when it is not straight up, front and center. 
Schedule

We currently have no events listed for Marcus Joseph.
Comments