Why register as a user?
(This is a one time popup)
With a username, you become a part of our community.
As a member, you can share your knowledge in the following ways.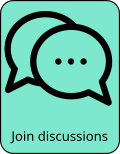 To register, click on the red person icon at the top right or this link.
We will not know anything about you other than your email, used for password confirmation and communications.
For next steps, see FAQ for: How can I register as a user?
Outline

Madison Cunningham is a singer-songwriter who works mostly in between indie folk and indie rock, and with obvious affection for a jazzy feel. She brings a layer of sophistication to her songwriting both in her lyrics and composition. She also stands out, perhaps even more so, with the level of craftsmanship she displays consistently as a guitarist.  Not that she is a show off in the way she plays, but there are always some nifty ideas packed into her guitar lines, whether she is on the acoustic or the electric, some of them subtle, others in plain sight. Her vocal delivery often carries shades of a young Joni Mitchell to different degrees in terms of her phrasing, melodic follow, and voice quality (that breathy tone), especially on her calmer pieces.
Schedule

We currently have no events listed for Madison Cunningham.
Comments