Why register as a user?
(This is a one time popup)
With a username, you become a part of our community.  
As a member, you can share your knowledge in the following ways.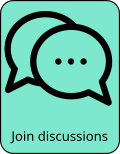 To register, click on the red person icon at the top right or this link.
We will not know anything about you other than your email, used for password confirmation and communications.  
For next steps, see FAQ for: How can I register as a user?
Outline

A francophone folk singer, songwriter, banjo and guitar player based in Montreal, Lisa LeBlanc works in a range of country and folk styles from the road house rock to bluegrass and folk. She is a highly skilled guitar and banjo player, and has a voice that can pack a good punch regardless of the style she is playing in. Her songs are mostly in French, though she has been recording a fair amount of songs in English as well. They are typically upbeat, rowdy, and loud, a style she calls "trash-folk", her lyrics are often humorous, making good use of her somewhat sardonic humor. In 2022, she took a bit of a left turn and embraced the joys of old school '70s disco in her album Chiac Disco. Some of her folkiness is still there though, interspersed between solid disco beats and occasional sideways glimpse at soul. It has to be noted that she has a great presence on stage with an infectuous sense of fun.

The Steel Wheels, Noam Pikelny

Foot stomping parties in rowdy bars in Canada and in French -- unless we're at a disco.
Schedule

We currently have no events listed for Lisa LeBlanc.
Comments