Why register as a user?
(This is a one time popup)
With a username, you become a part of our community.
As a member, you can share your knowledge in the following ways.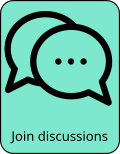 To register, click on the red person icon at the top right or this link.
We will not know anything about you other than your email, used for password confirmation and communications.
For next steps, see FAQ for: How can I register as a user?
Outline

Lemondaze is a band originally from Cambridge, England that works in the shoegaze style and keeps it heavy with their shimmer and distorted guitars. Their sound profile is relatively aggressive with cranked up guitar drones that lie underneath a thick layer of haze. In that respect, they tend to be more in line with the classic sound of bands like My Blood Valentine, as opposed to the dreamier, more pop-oriented side of the spectrum adopted by some of their contemporaries. The grooves are propulsive and their melodies are generally muted as the band focuses on texture and setting the mood for their guitar work.
Members

Isis De Chastelain: guitar, vocals
Rosie Heard-Edwards: guitar, vocals
Jonty Freeman: bass
Finn: drums
Schedule

We currently have no events listed for Lemondaze.
Comments