Why register as a user?
(This is a one time popup)
With a username, you become a part of our community.
As a member, you can share your knowledge in the following ways.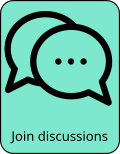 To register, click on the red person icon at the top right or this link.
We will not know anything about you other than your email, used for password confirmation and communications.
For next steps, see FAQ for: How can I register as a user?
Outline

Laufey Lín Jónsdóttir, who goes by her first name only, is a singer-songwriter and a multi-instrumentalist whose songs live in the porous space between mid 20th century pop and classic jazz, with a casual splash of bossa nova mixed in. Classy would probably be the best adjective to describe her style, which is romantic music that feels like throwback to an era of black and white movies and elegant nightclubs. Even though the type of romance she sings about is utterly contemporary, she clearly taps into features of present day life in her lyrics. She is earnest about the use of the music of that period and is fully committed to its sound, from the melodic flow of her songs to the vibrato in her voice, and the string section in the arrangements, down to the use of brushes.
Schedule
Comments