Why register as a user?
(This is a one time popup)
With a username, you become a part of our community.
As a member, you can share your knowledge in the following ways.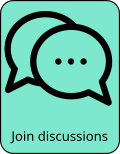 To register, click on the red person icon at the top right or this link.
We will not know anything about you other than your email, used for password confirmation and communications.
For next steps, see FAQ for: How can I register as a user?
Outline

Kaytranada (aka Kaytra) is the stage name for Kevin Celestin, a Montreal based DJ whose stylistic spectrum ranges from hip-hop to R&B to disco, as well as a conventional electronic dance elements. He brings these genres together to form a highly coherent and consistent sound as opposed to an eclectic mish-mash. His EDM is mostly in the house style.  His songs are melodic and range in the mid tempo. J Dilla influences can be felt in that he constructs grooves that are robust and full, with beats that are precise in the way they syncopate and swing. The result is sophisticated chill music that is enhanced further by the quality of the work done by his guest vocalists.

GoldLink, NxWorries, The Internet
Schedule

We currently have no events listed for Kaytranada.
Comments