Why register as a user?
(This is a one time popup)
With a username, you become a part of our community.
As a member, you can share your knowledge in the following ways.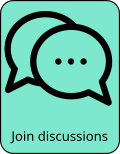 To register, click on the red person icon at the top right or this link.
We will not know anything about you other than your email, used for password confirmation and communications.
For next steps, see FAQ for: How can I register as a user?
Outline

Joy Oladokun is a Nashville-based singer songwriter who is primarily a balladeer working in the indie folk style. Her arrangements often involve a band with the basic guitar, bass, drums set up that accompanies her with a soft touch, mostly in the background. Her songs are typically in the low to mid tempo range, tending to be fairly gentle, personal ones, and she sings them in her sweet voice without any frills. Most of the arrangements are sparse with respect to instrumentation, and they are performed in a manner that suggests small and intimate spaces, There is a touch of old-fashioned country in her sound, and occasional passages that suggest hints of gospel and soul influences, but by and large, she operates very much in the folk vein.

Shannon Lay, Donovan Woods, Katie Pruitt, Rosie Carney
Schedule

We currently have no events listed for Joy Oladokun.
Comments