Why register as a user?
(This is a one time popup)
With a username, you become a part of our community.
As a member, you can share your knowledge in the following ways.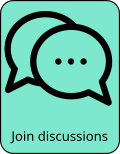 To register, click on the red person icon at the top right or this link.
We will not know anything about you other than your email, used for password confirmation and communications.
For next steps, see FAQ for: How can I register as a user?
Outline

Jean Deaux (Zoi Harris) is a singer-songwriter (and a director, among other things) who likes to play across genres as she imbues them with her distinctive cool and slinky style in a way that blurs those lines in order to create something that is part sultry nightclub slow jam and part driving late night in a convertible with the top-down groove. Her music generally lies in the area where R&B meets downtempo hip-hop, though she also reaches into a bit of house and a light touch of jazz. She sings in a misty and serene voice that gives her songs an intimate feel, which she sometimes extends into her rapping as well. She prefers stripped down and sparse arrangements that turn on electronically constructed  beats, ambient keyboards and a gentle acoustic guitar inserting jazzy chords in the back, and multiple vocal tracks that melodically interact with one another.
Schedule

We currently have no events listed for Jean Deaux.
Comments