Why register as a user?
(This is a one time popup)
With a username, you become a part of our community.  
As a member, you can share your knowledge in the following ways.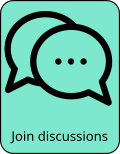 To register, click on the red person icon at the top right or this link.
We will not know anything about you other than your email, used for password confirmation and communications.  
For next steps, see FAQ for: How can I register as a user?
Outline

J Balvin is a Latin artist from Medellin, whose success in Colombia carried well into the international scene. His music is in the style of reggaeton, a form of party music that originated in Puerto Rico, but is currently enjoying wide popularity in parts of the Latin world.  It combines reggae with a particular Latin syncopation, giving it an offbeat dance feel. He mostly sings rather than raps, and does so in Spanish. His music tends to be fairly melodic, with a strong pop mindset and high emphasis on being a vehicle for dance floor action.
Schedule

Displaying 2 total events
Comments