Why register as a user?
(This is a one time popup)
With a username, you become a part of our community.
As a member, you can share your knowledge in the following ways.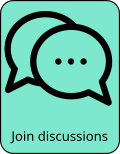 To register, click on the red person icon at the top right or this link.
We will not know anything about you other than your email, used for password confirmation and communications.
For next steps, see FAQ for: How can I register as a user?
Outline

The HU (stylized in allcaps) is a metal-inspired rock band from Mongolia that checks all the right boxes with muscular riffs, a monster sound, pounding drums and a sense of raw power. There is much more though. They also bring Mongolian folk motifs, traditional instruments and throat singing, and shoehorn all that seamlessly into western musical format. The members have all studied music formally in Mongolia's equivalent of a conservatory,  so they display remarkable levels of musicianship underneath the metal bluster (Gala and Enkush play morin khuur, Jaya plays tumur hhuur and tsuur, and Temka plays tovshuur). Their instrumentation adds a lot of subtlety especially between the fiddles and the flute and their gruff vocals turn their performances into a primal affair, except when they take it down a few notches for some power ballads.

Metal, throat singing, swagger.

How did metal manage to get this far without Mongolian throat singing?
Members

Galbadrakh "Gala" Tsendbaatar : morin khuur, throat singing
Nyamjantsan "Jaya" Galsanjamts: tumur hhuur, tsuur, throat singing
Enkhsaikhan "Enkush" Batjargal: morin khuur, throat singing
Temuulen "Temka" Naranbaatar: tovshuur
Schedule

Displaying 10 total events

| Show | Venue | City | Date and time | Tickets |
| --- | --- | --- | --- | --- |
| The Hu | The Signal | Chattanooga, TN (US) | Sun, Oct 2, 2022 08:00 pm | |
| Five Finger Death Punch | Blossom Music Center | Cuyahoga Falls, OH (US) | Tue, Oct 4, 2022 06:30 pm | |
| Five Finger Death Punch | Pine Knob Music Theatre | Clarkston, MI (US) | Wed, Oct 5, 2022 06:30 pm | |
| Five Finger Death Punch | American Family Insurance Amphitheater - Summerfest Grounds | Milwaukee, WI (US) | Fri, Oct 7, 2022 06:30 pm | |
| 105.7 The Points Pointergeist: Five Finger Death Punch with Megadeth | Hollywood Casino Amphitheatre - St. Louis, MO | Maryland Heights, MO (US) | Sat, Oct 8, 2022 06:30 pm | |
| Five Finger Death Punch | Ameris Bank Amphitheatre | Alpharetta, GA (US) | Mon, Oct 10, 2022 06:30 pm | |
| Five Finger Death Punch | Walmart AMP | Rogers, AR (US) | Wed, Oct 12, 2022 06:30 pm | |
| Five Finger Death Punch | Ball Arena | Denver, CO (US) | Fri, Oct 14, 2022 06:30 pm | |
| Five Finger Death Punch | USANA Amphitheatre | West Valley City, UT (US) | Sat, Oct 15, 2022 06:30 pm | |
| The Hu | 3Olympia Theatre | Dublin, D2 (IE) | Mon, Dec 5, 2022 07:00 pm | |
Comments