Why register as a user?
(This is a one time popup)
With a username, you become a part of our community.
As a member, you can share your knowledge in the following ways.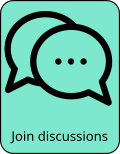 To register, click on the red person icon at the top right or this link.
We will not know anything about you other than your email, used for password confirmation and communications.
For next steps, see FAQ for: How can I register as a user?
Outline

Dashboard Confessional is one of the early break out stars of the '00s emo scene, and arguably one of the best known names in the genre. It grew out of singer/songwriter Chris Carraba looking for an outlet for his acoustic and personal songs outside Further Seems Forever, his band at the time. By his third album, Carraba brought in other musicians to turn DC into a full band. A lot of what later become definitional to the genre can be found in especially his early recordings: the plaintive, higher register vocals singing lyrics of hurt and heartache that sometimes metrically feels like a run on sentence, the stop and go of the band, soaring, shouty choruses etc. For the fans of this style of music, Dashboard Confessional and Carraba are an institution. The band took a break between 2011 and 2018, and then came back with new music that was still fairly close to their original work, though maybe a bit on the mellower side.

Taking Back Sunday, Saves the Day, Straylight Run, Something Corporate

Dashboard Confesssional ... you know ... their name is practically synonymous with emo.
Members

Chris Carrabba: vocals, guitar, piano
Scott Schoenbeck: bass, keyboards
Armon Jay: guitar
Chris Kamrada: drums
Schedule

We currently have no events listed for Dashboard Confessional.
Comments