Why register as a user?
(This is a one time popup)
With a username, you become a part of our community.  
As a member, you can share your knowledge in the following ways.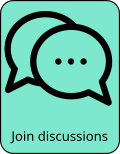 To register, click on the red person icon at the top right or this link.
We will not know anything about you other than your email, used for password confirmation and communications.  
For next steps, see FAQ for: How can I register as a user?
Outline

Car Seat Headrest is the project of singer-guitarist and a prolific songwriter Will Toledo, who released his scrappy lo-fi music on Bandcamp for years before he emerged with a band in the mid '10s on a traditional record label. Toledo is a skilled and inventive songwriter with a distinctive, easy going, though not really upbeat style, and a relaxed and creaky voice. His music tends to be built around well-worked out musical phrases rather than short catchy hooks. He does not mind taking his time to prep long and weighty intros into his songs, or shifting his tone and tempo as the song progresses. The band responds to these dramatic shifts by giving the songs a garage rock type body as needed, sometimes going big, other times striping the sound down to its basics. Their more recent work gives a more central role to keyboards and electronics.

Stephen Malkmus & the Jicks, Alex G, Neutral Milk Hotel
Members

Will Toledo: vocals, guitar, keyboards
Ethan Ives: guitar
Andrew Katz: drums
Seth Dalby: bass
Schedule

We currently have no events listed for Car Seat Headrest.
Comments