Why register as a user?
(This is a one time popup)
With a username, you become a part of our community.  
As a member, you can share your knowledge in the following ways.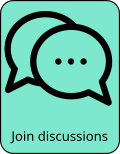 To register, click on the red person icon at the top right or this link.
We will not know anything about you other than your email, used for password confirmation and communications.  
For next steps, see FAQ for: How can I register as a user?
Outline

Bohemian Betyars is a whirlwind of a band from Hungary that combines Hungarian folk, Romani, and Balkan musical styles, throws them into a  blender with a ska-like upbeat tempo and cranks up the speed for good measure, just to make sure that not a single soul is left standing still in the audience. The songs are mostly in Hungarian but they also sing in English occasionally. This is a kind of music that was popularized in the west by Gogol Bordello as "gypsy punk", and the label fits the Betyars (= "outlaws", roughly) very well. Their live shows have an unstoppable party atmosphere and uncontainable exuberance, which comes across quite a bit in their studio recordings as well.

Gogol Bordello, the ska tempo, and Romani fun

The rambunctious cousin you knew Gogol Bordello had somewhere out there
Members

Szűcs Levente: acoustic guitar, vocals
Palágyi Máté: violin
Kondor Domonkos: trumpet
Mihályfi Máté: electric guitar, vocals
Fehér Gábor: bass, vocals
Dankó Dániel: drums
Schedule

We currently have no events listed for Bohemian Betyars.
Comments