Why register as a user?
(This is a one time popup)
With a username, you become a part of our community.
As a member, you can share your knowledge in the following ways.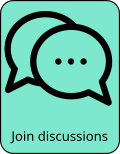 To register, click on the red person icon at the top right or this link.
We will not know anything about you other than your email, used for password confirmation and communications.
For next steps, see FAQ for: How can I register as a user?
Outline

Black Honey is an indie rock band that plays a mega stage ready pop in the way they infuse their songs with anthemic hooks and an unmistakably dramatic attack. They embrace the big, danceable, massive audience sing along moments along the lines of some of the highly polished alt rock acts of the '90s such as Garbage. They can pull this off because they run a tight ship instrumentally with vocalist and frontwoman Izzy Phillips packing quite a bit of firepower as the lead. She sings with the kind of nasal edge that is reminiscent of a young Gwen Stefani at times, and with similar panache in her delivery. Their self titled debut album released in 2018 had some dance pop pieces on it, but they seem to have moved away from that style since then. 
Members

Izzy Phillips: vocals, guitar
Chris Ostler: guitar, keyboards
Tommy Taylor: bass
Alex Woodward: drums
Schedule

We currently have no events listed for Black Honey.
Comments