Why register as a user?
(This is a one time popup)
With a username, you become a part of our community.  
As a member, you can share your knowledge in the following ways.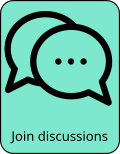 To register, click on the red person icon at the top right or this link.
We will not know anything about you other than your email, used for password confirmation and communications.  
For next steps, see FAQ for: How can I register as a user?
Outline

Bill and the Belles is a traditional country band from Johnson City, TN, whose music is a loving recreation of the Americana roots that reaches back to the period between the 1920s and 1940s. The band consists of an acoustic guitar, a fiddle, a banjo and a double bass, and they bring guest musicians on the clarinet, etc in the recordings. They do a great job at capturing the spirit of vintage country as well as the vaudeville sound of the period. Although they sound authentic, there is a bit of a modern mold in the way they play so they are certainly not some nostalgic act or a dry ethnographic study. That said, they clearly have a deep affection for the musical style of a particular period. Their songs are typically upbeat, often light-hearted, and project a sense of innocence.
Members

Kris Truelsen: guitar, vocals
Kalia Yeagle: fiddle, vocals
Aidan Vansuetendael: banjo, vocals
Often accompanied by Andrew Small on bass
Schedule

We currently have no events listed for Bill and the Belles.
Comments