Why register as a user?
(This is a one time popup)
With a username, you become a part of our community.  
As a member, you can share your knowledge in the following ways.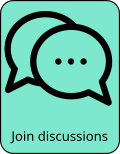 To register, click on the red person icon at the top right or this link.
We will not know anything about you other than your email, used for password confirmation and communications.  
For next steps, see FAQ for: How can I register as a user?
Outline

Beth Orton is a singer-songwriter who has been working at the intersection between folk and electronic music going back to her beginnings in the early to mid '90s. She broke out internationally with 1996's Trailer Park, which drew attention for its use of trip-hop beats. She continued to explore electronic textures on and off over the years, but also developed a melodically strong style with a rich organic texture in the meantime as she was taking her time between releases. Her return to electronic instrumentation took place on Kidsticks in 2016, where she fully embraced the sound, expanding it into dance beats and going back to her downtempo roots as well. She currently adopts a wistful, elegant, and expansive tone that borrows bits from ambient and jazz in what appears to be a strikingly beautiful late career album with Weather Alive (2022). 
Schedule

We currently have no events listed for Beth Orton.
Comments