Why register as a user?
(This is a one time popup)
With a username, you become a part of our community.
As a member, you can share your knowledge in the following ways.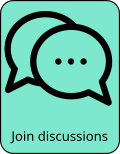 To register, click on the red person icon at the top right or this link.
We will not know anything about you other than your email, used for password confirmation and communications.
For next steps, see FAQ for: How can I register as a user?
Outline

Anastasia Coope is a folk artist (and painter) whose music can be best described as scraps of lo-fi folk songs stitched together in a surrealistic stream that actually come together as delicious pieces of avant garde music. She records pensive and tentative guitar strums paired with melodic fragments through her vocals that sound oddly disjointed and coherent at the same time. Her body of work is not broad enough to get a sense wrt her full artistic direction at the time, but there is no denying that the five songs she has released thus far in her debut EP, Seemely (2021), altogether add up to one of the more fearless and fascinating recordings that has been released in the pop context in recent years.

Take early draft ideas from kitchen table acoustic recordings of Sloppy Jane or Joanna Newsom, toss them into a The Books blender, and push the button. 
Schedule

We currently have no events listed for Anastasia Coope.
Comments