Why register as a user?
(This is a one time popup)
With a username, you become a part of our community.  
As a member, you can share your knowledge in the following ways.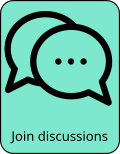 To register, click on the red person icon at the top right or this link.
We will not know anything about you other than your email, used for password confirmation and communications.  
For next steps, see FAQ for: How can I register as a user?
Outline

The 1975 is a Manchester-based indie pop band known for their eclectic approach and determination to make the most of the smorgasbord of genres they have available, including, but not quite limited to, hard edged indie rock, ambient pop, synth pop, new wave, and electronic dance. They began to show signs of settling on a consistent sound in 2022's Being Funny in a Foreign Language, with a combination of mid '80s big pop sound in the instrumentation with a whiff of its nostalgic revisit in more recent years. Prior to that point, every song they made was a spin on the roulette wheel of style in a way, and the band goes all in full force, no reservations, wherever the ball lands. What remains constant between those songs and the current ones is their commitment top level quality in every aspect of their production.

Arctic Monkeys, INXS, Vampire Weekend, Børns

Chameleons of high powered pop, delivered in any packaging style requested.
Members

Matty Healy: vocals, guitars, keyboards
Adam Hann: guitars, keyboard
Ross MacDonald: bass guitar, keyboard
George Daniel: drums
Schedule

Displaying 37 total events

| Show | Venue | City | Date and time | Tickets |
| --- | --- | --- | --- | --- |
| The 1975 | Golden 1 Center | Sacramento, CA (US) | Tue, Sep 26, 2023 07:30 pm | |
| The 1975 | SAP Center at San Jose | San Jose, CA (US) | Thu, Sep 28, 2023 07:30 pm | |
| The 1975 | Pechanga Arena San Diego | San Diego, CA (US) | Sat, Sep 30, 2023 07:30 pm | |
| The 1975 | Hollywood Bowl | Los Angeles, CA (US) | Mon, Oct 2, 2023 07:30 pm | |
| The 1975 | Desert Diamond Arena | Glendale, AZ (US) | Thu, Oct 5, 2023 07:30 pm | |
| The 1975 | Desert Diamond Arena | Glendale, AZ (US) | Thu, Oct 5, 2023 08:30 pm | |
| The 1975 | Fiddler's Green Amphitheatre | Englewood, CO (US) | Sat, Oct 7, 2023 07:30 pm | |
| The 1975 Still ... at their very best | Dickies Arena | Fort Worth, TX (US) | Mon, Oct 9, 2023 07:30 pm | |
| The 1975 Still ... at their very best | Smoothie King Center | New Orleans, LA (US) | Thu, Oct 12, 2023 07:30 pm | |
| The 1975 Still ... at their very best | Kaseya Center (formerly known as Miami-Dade Arena) | Miami, FL (US) | Tue, Oct 17, 2023 07:30 pm | |
| The 1975 Still ... at their very best | Amalie Arena | Tampa, FL (US) | Wed, Oct 18, 2023 07:30 pm | |
| The 1975 | Spectrum Center | Charlotte, NC (US) | Fri, Oct 20, 2023 07:30 pm | |
| The 1975 Still ... at their very best | Bridgestone Arena | Nashville, TN (US) | Sun, Oct 22, 2023 07:30 pm | |
| The 1975 | Enterprise Center | Saint Louis, MO (US) | Mon, Oct 23, 2023 07:30 pm | |
| The 1975 | T-Mobile Center | Kansas City, MO (US) | Wed, Oct 25, 2023 07:30 pm | |
| The 1975 | Target Center | Minneapolis, MN (US) | Thu, Oct 26, 2023 07:30 pm | |
| The 1975 | Fiserv Forum | Milwaukee, WI (US) | Sat, Oct 28, 2023 07:30 pm | |
| The 1975 Still...at their very best | Allstate Arena | Rosemont, IL (US) | Sun, Oct 29, 2023 07:30 pm | |
| The 1975 | Little Caesars Arena | Detroit, MI (US) | Tue, Oct 31, 2023 07:30 pm | |
| The 1975 | Gainbridge Fieldhouse | Indianapolis, IN (US) | Thu, Nov 2, 2023 07:30 pm | |
| The 1975 | Nationwide Arena | Columbus, OH (US) | Fri, Nov 3, 2023 07:30 pm | |
| The 1975 | PPG Paints Arena | Pittsburgh, PA (US) | Sun, Nov 5, 2023 07:30 pm | |
| The 1975 Still ... at their very best | Prudential Center | Newark, NJ (US) | Tue, Nov 7, 2023 07:30 pm | |
| The 1975 | CFG Bank Arena | Baltimore, MD (US) | Wed, Nov 8, 2023 07:30 pm | |
| The 1975 | Wells Fargo Center | Philadelphia, PA (US) | Fri, Nov 10, 2023 07:30 pm | |
| The 1975 | TD Garden | Boston, MA (US) | Sun, Nov 12, 2023 07:30 pm | |
| The 1975 | Madison Square Garden | New York, NY (US) | Tue, Nov 14, 2023 07:30 pm | |
| The 1975 | Madison Square Garden | New York, NY (US) | Wed, Nov 15, 2023 07:30 pm | |
| The 1975 | Centre Bell | Montreal, QC (CA) | Fri, Nov 17, 2023 07:30 pm | |
| The 1975 | Scotiabank Arena | Toronto, ON (CA) | Sat, Nov 18, 2023 07:30 pm | |
| The 1975 | Budweiser Gardens | London, ON (CA) | Mon, Nov 20, 2023 07:30 pm | |
| The 1975 | Van Andel Arena | Grand Rapids, MI (US) | Wed, Nov 22, 2023 07:30 pm | |
| The 1975 | Delta Center | Salt Lake City, UT (US) | Sun, Nov 26, 2023 07:30 pm | |
| The 1975 | ExtraMile Arena | Boise, ID (US) | Mon, Nov 27, 2023 07:30 pm | |
| The 1975 | Rogers Arena | Vancouver, BC (CA) | Wed, Nov 29, 2023 07:30 pm | |
| The 1975 | Moda Center | Portland, OR (US) | Fri, Dec 1, 2023 07:30 pm | |
| The 1975 | Climate Pledge Arena | Seattle, WA (US) | Sat, Dec 2, 2023 07:30 pm | |
Comments