Why register as a user?
(This is a one time popup)
With a username, you become a part of our community.  
As a member, you can share your knowledge in the following ways.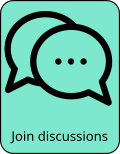 To register, click on the red person icon at the top right or this link.
We will not know anything about you other than your email, used for password confirmation and communications.  
For next steps, see FAQ for: How can I register as a user?
Outline

Mdou Moctar is the moniker for Mahamadou Souleymane, a singer, songwriter, guitar player from Niger who is a powerhouse musician that interprets traditional West African music, specifically of the Tuareg people (Kel Tamasheq) through western musical idioms. Moctar's style is closer to Bombino, another musician from Niger, with his quick-footed and guitar-centric upbeat sound. His music has a harder edge though. One can detect classic metal affectations in his music (mostly in style, not timbre), as can be seen most explicitly in the title track from his 2021 album, Afrique Victime. He is widely acknowledged as a brilliant guitar player along the lines of Bombino and Ali Farka Touré. Needless to say that his songs have the rhythmic and harmonic structure of West African music, which is genealogically connected to the western blues. Also note that his early recordings are released a little out of order in the West.
Schedule

We currently have no events listed for Mdou Moctar.
Comments