Why register as a user?
(This is a one time popup)
With a username, you become a part of our community.
As a member, you can share your knowledge in the following ways.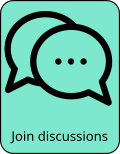 To register, click on the red person icon at the top right or this link.
We will not know anything about you other than your email, used for password confirmation and communications.
For next steps, see FAQ for: How can I register as a user?
Outline

Marc E. Bassy is the stage name for the singer and rapper Marc Griffin, whose music is anchored in the modern R&B grooves, melodies and mannerisms, though there are occasional acoustic guitar driven quasi-folk passages. His rapping is the kind that threads the needle with speak singing for a while but then slides into actual singing regularly. His music has a fluid flow in a lot of cases. The beats are laid back, his delivery is soft and in line with what one would expect coming from a mainstream pop act working in the R&B/pop-driven hip-hop space.
Schedule

We currently have no events listed for Marc E. Bassy.
Comments