Why register as a user?
(This is a one time popup)
With a username, you become a part of our community.  
As a member, you can share your knowledge in the following ways.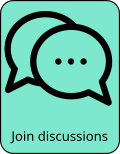 To register, click on the red person icon at the top right or this link.
We will not know anything about you other than your email, used for password confirmation and communications.  
For next steps, see FAQ for: How can I register as a user?
Outline

Hurray for the Riff Raff is the moniker for Alynda Segarra, a singer-songwriter of Puerto Rican descent, originally from the Bronx, based in New Orleans, who has been working in a variety of styles under the Americana umbrella over the years. They have played country, country swing, traditional folk, Appalachian folk, blues, and a bit of southern gothic. Surf rock and rockabilly have also been in the picture.  Their more recent work has been incorporating some indie rock and alt country while turning the knob down on the more traditional sounds. Their songwriting is remarkable both musically and in terms of the topics they take on and the point of view they bring to country music as a whole. Their 2022 album, Life on Earth, suggested a departure from their conventional sound into a rock oriented style.

Most certainly the kind of country that welcomes all and builds on a special point of view.
Schedule

We currently have no events listed for Hurray for the Riff Raff.
Comments