Why register as a user?
(This is a one time popup)
With a username, you become a part of our community.
As a member, you can share your knowledge in the following ways.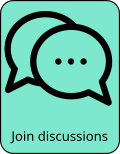 To register, click on the red person icon at the top right or this link.
We will not know anything about you other than your email, used for password confirmation and communications.
For next steps, see FAQ for: How can I register as a user?
Outline

To call Diamanda Galás an avant-garde singer-pianist would be missing the point. She is a force of nature disguised as an uncompromising artist with a unique vision, an exceptional vocalist and pianist with classical training who has been marching to her own drum beat since the early '80s. Her music comes mostly in long form classical/modern pieces, songs derived from blues, or covers of blues and jazz standards, all of which embrace dissonance as a central component that gives her work its creepy edge. She frequently uses a shrieking, screaming style of singing that follows a German expressionist theatrical form (referred to as Schrei Opera). Her intensity never quite lets up as a performer, and she has plenty of passion packed in to her political activism and art. Her music is certainly difficult and not for everyone, but it also provides some of the most profound and exhilarating experiences one is likely to find out there these days.
Schedule

We currently have no events listed for Diamanda Galás.
Comments