Why register as a user?
(This is a one time popup)
With a username, you become a part of our community.
As a member, you can share your knowledge in the following ways.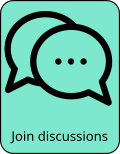 To register, click on the red person icon at the top right or this link.
We will not know anything about you other than your email, used for password confirmation and communications.
For next steps, see FAQ for: How can I register as a user?
Outline

The boisterous and rambunctious swing/pop/Latin-tinged all around party time band Deluxe is the product of Aix-en-Provence, where they started out busking. The skills they developed in the streets becomes evident when they play live. The singer Liliboy sings mostly in English and knows how to engage the audience directly. Their music takes elements of the neo-swing of the '90s, such as Cherry Poppin' Daddies, and builds a fairly thick layer of pop and dance on top (with an unmistakable affinity towards disco). They are one of those bands whose appeal draws a lot from their raw energy in front of an audience, which is unfortunately lost to some extent in the studio. So their records really don't do enough justice to the joyful ferocity of Deluxe on stage.

You prefer your Cherry Poppin' Daddies with a dash of Katy Perry.
Members

Liliboy: vocals
Kaya: bass, MPC
Kilo: drums, turntables
Pietre: guitar, keyboards
Soubri: percussion, MPC MIDI
Pépé: saxophone, trumpet, keyboards
Schedule

We currently have no events listed for Deluxe.
Comments