Why register as a user?
(This is a one time popup)
With a username, you become a part of our community.  
As a member, you can share your knowledge in the following ways.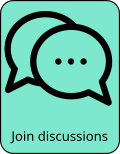 To register, click on the red person icon at the top right or this link.
We will not know anything about you other than your email, used for password confirmation and communications.  
For next steps, see FAQ for: How can I register as a user?
Outline

Declan McKenna is a singer-songwriter and a pop artist who came out in 2017 to broad acclaim with his debut album What Do You Think About the Car?, which was very much in line with Brit Pop traditions, with its upbeat and light-hearted melodies. His subsequent work began to slide more into glam as his love for David Bowie started to float to the surface in unmistakable ways. His music makes use of big, sweeping waves, rousing instrumentation, and plenty of hooks, though without an overarching mega melody that most big time pop acts tend to gravitate to. It also keeps the stylistic vocabulary of indie rock within reach to access as needed. He has a habit of not shying away from taking relatively sharp political positions in his lyrics, which has attracted some attention.
Schedule

Displaying 26 total events

| Show | Venue | City | Date and time | Tickets |
| --- | --- | --- | --- | --- |
| Declan Mckenna | Toads Place - CT | New Haven, CT (US) | Wed, Sep 27, 2023 07:00 pm | |
| Declan McKenna | Toad's Place | New Haven, CT (US) | Wed, Sep 27, 2023 08:00 pm | |
| Declan McKenna | Toad's Place | New Haven, CT (US) | Thu, Sep 28, 2023 07:00 pm | |
| Oceans Calling Festival - 3 Day Pass with Jack Johnson, John Mayer, The Lumineers, Alanis Morisette, and more! | Ocean City Inlet | Ocean City, MD (US) | Fri, Sep 29, 2023 03:30 am | |
| Oceans Calling Festival - Friday with Jack Johnson, Alanis Morisette, Slightly Stoopid, Third Eye Blind, and more! | Ocean City Inlet | Ocean City, MD (US) | Fri, Sep 29, 2023 12:00 pm | |
| Declan McKenna | The Senate | Columbia, SC (US) | Sun, Oct 1, 2023 08:00 pm | |
| Declan McKenna | Georgia Theatre | Athens, GA (US) | Mon, Oct 2, 2023 08:00 pm | |
| Declan Mckenna | The Signal | Chattanooga, TN (US) | Tue, Oct 3, 2023 08:00 pm | |
| Declan Mckenna | Toulouse Theatre | New Orleans, LA (US) | Thu, Oct 5, 2023 08:00 pm | |
| Declan Mckenna | El Rey - NM | Albuquerque, NM (US) | Mon, Oct 16, 2023 08:00 pm | |
| Declan McKenna | El Rey Theatre | Los Angeles, CA (US) | Mon, Oct 16, 2023 08:00 pm | |
| Declan McKenna | Marquee Theatre - Tempe, AZ | Tempe, AZ (US) | Tue, Oct 17, 2023 08:00 pm | |
| Declan Mckenna | Marquee Theatre | Tempe, AZ (US) | Tue, Oct 17, 2023 08:30 pm | |
| Declan Mckenna | Ogden Theatre | Denver, CO (US) | Thu, Oct 19, 2023 07:30 pm | |
| Declan McKenna | Ogden Theatre | Denver, CO (US) | Thu, Oct 19, 2023 08:00 pm | |
| Declan McKenna - The Big Return | The Union | Salt Lake City, UT (US) | Sat, Oct 21, 2023 07:30 pm | |
| Declan McKenna | The Union | Salt Lake City, UT (US) | Sat, Oct 21, 2023 08:00 pm | |
| Declan McKenna | Showbox SoDo | Seattle, WA (US) | Mon, Oct 23, 2023 08:00 pm | |
| Declan McKenna | Roseland Theater | Portland, OR (US) | Wed, Oct 25, 2023 08:00 pm | |
| Declan McKenna - The Big Return | Commodore Ballroom | Vancouver, BC (CA) | Sun, Oct 29, 2023 07:00 pm | |
| Declan McKenna | Commodore Ballroom | Vancouver, BC (CA) | Sun, Oct 29, 2023 08:00 pm | |
| ALT 94.7 Presents Declan Mckenna - The Big Return | Ace of Spades | Sacramento, CA (US) | Tue, Oct 31, 2023 07:00 pm | |
| Declan McKenna | Ace of Spades | Sacramento, CA (US) | Tue, Oct 31, 2023 08:00 pm | |
| Declan McKenna | Fox Theater - Oakland | Oakland, CA (US) | Wed, Nov 1, 2023 08:00 pm | |
| Declan McKenna | The Novo | Los Angeles, CA (US) | Fri, Nov 3, 2023 08:00 pm | |
| Declan McKenna | The Fox Theater Pomona | Pomona, CA (US) | Sat, Nov 4, 2023 08:00 pm | |
Comments