Why register as a user?
(This is a one time popup)
With a username, you become a part of our community.
As a member, you can share your knowledge in the following ways.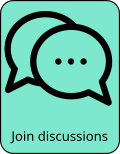 To register, click on the red person icon at the top right or this link.
We will not know anything about you other than your email, used for password confirmation and communications.
For next steps, see FAQ for: How can I register as a user?
Outline

Baiuca is the stage name for Alejandro Guilán, who combines club oriented electronic music with various Spanish folk traditions, most prominently, the music of his native region, Galicia, which has historically been Celtic with its own local language and culture. He also taps into strong North African influences that are also a part of Spanish music. All these strands are combined seamlessly to create a living, breathing hybrid that stands on its own. The music is typically driven by dance grooves and it is constructed as songs rather than ambient soundscapes or loops. Not surprisingly, he integrates some traditional Celtic instruments to his work as well, including flutes and various hand drums.  There are plenty of percussive elements in the music, which gives the songs a layered rhythmic structure. Vocals are handled by guest singers, the lyrics are in various Spanish languages, including Galician.

Celtic music and Spanish music and electronic folk ... or maybe the later work of Dead Can Dance

A delicious cocktail of Celtic Spanish North African electronic club music.
Schedule

We currently have no events listed for Baiuca.
Comments