Why register as a user?
(This is a one time popup)
With a username, you become a part of our community.  
As a member, you can share your knowledge in the following ways.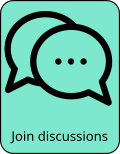 To register, click on the red person icon at the top right or this link.
We will not know anything about you other than your email, used for password confirmation and communications.  
For next steps, see FAQ for: How can I register as a user?
Outline

Avalanche Party is an indie band that merges garage rock with various streams of essentially underground music that feels fairly dark and bleak end to end. There are bits of glam in their music, some gothic blues, some post-punk, and a little industry, all of which add up to psychedelic dark cabaret that may be reminiscent of Nick Cave's early days to some extent.  The band is led by the Bell brothers, Joe and Jordan on vocals and bass. Joe gives the band its spirit and weight while Jordan is one of the main drivers especially on the heavier songs, backing Jared Thorpe's scuzzy guitar. They maintain great sonic tension through the slide guitar and piano in their relatively quieter pieces.

SHEAFS, Sisteray, early Nick Cave
Members

Joe Bell: vocals
Jordan Bell: bass
Jared Thorpe: guitar
Kane Waterfield: drums
Glen Adkins: keyboards
Schedule

We currently have no events listed for Avalanche Party.
Comments