We found 0 event(s) where JPEGMAFIA, Danny Brown performs at The National.

Unfortunately, we found no upcoming events for the artist you requested.
We found 9 event(s) at Old Forester's Paristown Hall.
Why register as a user?
(This is a one time popup)
With a username, you become a part of our community.  
As a member, you can share your knowledge in the following ways.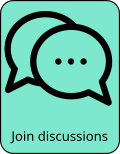 To register, click on the red person icon at the top right or this link.
We will not know anything about you other than your email, used for password confirmation and communications.  
For next steps, see FAQ for: How can I register as a user?