Why register as a user?
(This is a one time popup)
With a username, you become a part of our community.
As a member, you can share your knowledge in the following ways.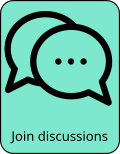 To register, click on the red person icon at the top right or this link.
We will not know anything about you other than your email, used for password confirmation and communications.
For next steps, see FAQ for: How can I register as a user?
Outline

The Vices is a Groningen based four piece indie rock band whose music is deeply infused with pop. They specifically gravitate towards brit pop, but also go display versatility by going into other adjacent styles, including bits of glam, dub, psychedelic grooves, and ballads, even. They play with a lot of panache and dramatic flair. Their songs are crafted with a solid production value. Vocalist Floris van Luijtelaar has an undeniable presence. The entire band plays like a well-tuned engine that can land a punch at high velocity, then turn around to deliver the next song with an airy flow and a light touch (see their Elliot Smith cover "Between the Bars"). 
Members

Floris van Luijtelaar: vocals, guitar
Jonathan Kruizenga: keytboards, guitar
Mathijs Louwsma: drums
Simon Bleeker: bass
Schedule

We currently have no events listed for The Vices.
Comments