Why register as a user?
(This is a one time popup)
With a username, you become a part of our community.
As a member, you can share your knowledge in the following ways.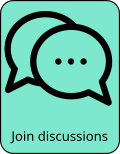 To register, click on the red person icon at the top right or this link.
We will not know anything about you other than your email, used for password confirmation and communications.
For next steps, see FAQ for: How can I register as a user?
Outline

The Murlocs is a five piece band led by singer and harmonica player Ambrose Kenny-Smith, who also plays with the psychedelic rock band extraordinaire King Gizzard and the Lizard Wizard ... and he is not the only member associated with other bands form the Melbourne scene. Their music is focused on the classic garage rock sound with arrangements that are more straightforward and less experimental or psychedelic. The production is not particularly polished, which gives their music a sense of immediacy and earnestness. Kenny-Smith's bluesy harmonica also plays a crucial role in defining the band's sound. There is clearly a soft spot in their collective hearts for old school rock'n roll, though a lot of their songs also have an early '70s high end pop songwriting displayed by artists like Harry Nilsson.
Members

Ambrose Kenny-Smith: vocals, harmonica
Cal Shortal: guitar
Matt Blach: drums
Cook Craig: bass
Tim Karmouche: keyboards, guitar
Schedule

Displaying 15 total events

| Show | Venue | City | Date and time | Tickets |
| --- | --- | --- | --- | --- |
| The Murlocs | Underground Arts | Philadelphia, PA (US) | Mon, Nov 7, 2022 08:30 pm | |
| The Murlocs | Webster Hall | New York, NY (US) | Wed, Nov 9, 2022 08:00 pm | |
| The Murlocs | The Sinclair Music Hall | Cambridge, MA (US) | Thu, Nov 10, 2022 08:00 pm | |
| The Murlocs | Fairmount Theatre | Montreal, QC (CA) | Fri, Nov 11, 2022 07:00 pm | |
| The Murlocs, Grace Cummings | The Axis Club (formerly known as The Mod Club) | Toronto, ON (CA) | Sat, Nov 12, 2022 08:00 pm | |
| The Murlocs | Beachland Ballroom | East Cleveland, OH (US) | Mon, Nov 14, 2022 08:00 pm | |
| The Murlocs with Grace Cummings | Thalia Hall | Chicago, IL (US) | Tue, Nov 15, 2022 07:30 pm | |
| The Murlocs | Turf Club | Saint Paul, MN (US) | Wed, Nov 16, 2022 08:30 pm | |
| The Murlocs | Bluebird Theatre | Denver, CO (US) | Fri, Nov 18, 2022 08:00 pm | |
| The Murlocs, Grace Cummings | Neurolux Lounge | Boise, ID (US) | Sun, Nov 20, 2022 08:00 pm | |
| The Murlocs, Grace Cummings | Rickshaw Theatre | Vancouver, BC (CA) | Wed, Nov 23, 2022 08:00 pm | |
| THE MURLOCS with Grace Cummings | Star Theater | Portland, OR (US) | Fri, Nov 25, 2022 09:00 pm | |
| The Murlocs | Great American Music Hall | San Francisco, CA (US) | Sun, Nov 27, 2022 08:00 pm | |
| The Murlocs | Harlow's Night Club - Sacramento CA | Sacramento, CA (US) | Mon, Nov 28, 2022 08:00 pm | |
| (((folkYEAH!))) Presents: THE MURLOCS w/ Shannon Lay | Moe's Alley | Santa Cruz, CA (US) | Tue, Nov 29, 2022 08:00 pm | |
Comments