Why register as a user?
(This is a one time popup)
With a username, you become a part of our community.  
As a member, you can share your knowledge in the following ways.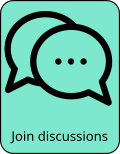 To register, click on the red person icon at the top right or this link.
We will not know anything about you other than your email, used for password confirmation and communications.  
For next steps, see FAQ for: How can I register as a user?
Outline

Lyra Pramuk is a composer and vocalist who creates experimental pieces that are made of layers of vocals and electronic effects without any lyrics. They are mostly choral pieces anchored to her voice built on electronic instrumentation and various filters. Her music evokes a sense of big spaces and broad landscapes. It also happens to be meditative and ambient in nature, with strong cathedral music vibes. Her classical training shows every step of the way in the operatic nature of her music. Her 2021 album Delta is a work of collaborations with various artists, including methodical  reimagining of the songs in her debut album, Fountain (2019). 

Holly Herndon, Caterina Barbieri, Fatima Al Qadiri
Schedule

We currently have no events listed for Lyra Pramuk.
Comments